A Multi-Disciplinary Team Passionate About Cleft and Craniofacial Care
After extensive training in cleft and craniofacial reconstruction, Dr. Griner brought his skills and expertise home to Utah. He sought out like-minded physicians and specialists with dedicated training in pediatrics and cleft and craniofacial care. Together, they have formed the Cleft and Craniofacial Institute of Utah.
Cleft and craniofacial anomalies affect many aspects of a child's anatomy and their life. Proper care of craniofacial children requires treatment from an array of specialties such as craniofacial plastic surgery, otolaryngology/ENT, orthodontics, audiology, pediatric dentistry, oral surgery, and speech and language pathology. It is imperative that the timing of treatments are well-planned and coordinated to ensure one treatment does not interfere with another. Additionally, coordinated treatment plans reduce the exposure a patient has to anesthesia, as well as reduce stress and cost to patients and their families.
To provide our patients with focused, thorough, and comprehensive care, our team of specialists dedicate a day each month to see new and existing patients. All specialists meet together with the patient and their family in one room for a 30-45 min visit. After evaluations and discussion, the team, the family, and the patient develop a personalized treatment plan to accomplish the desired outcome. To make an appointment request, click here.
Our Mission
To effectively coordinate the care of all team specialists to meet our patients individualized medical, developmental, and psychological needs.
Our Philosophy
Cleft and Craniofacial children and their families are best served through a personalized, family-centered, multi-disciplinary team approach. When all specialist draw from their expertise to craft personalized care plans and engage in the most current techniques, the best outcomes are achieved in the fewest number of visits to the operating room.
Devan Griner, MD
Pediatric Craniofacial Surgeon
Devan Griner was born and raised in Salt Lake City, Utah. He became passionate about craniofacial and pediatric plastic surgery early in life. He was introduced to the field of craniofacial surgery after watching a documentary his father (George Griner) filmed about a cleft lip/palate organization called Operation Smile. At the age of 14 he was invited to participate on a medical mission to Vietnam. There he decided that he wanted to become a craniofacial surgeon and dedicate his life to helping kids with birth defects and facial deformities.
He received his undergraduate degree from Brigham Young University and attended medical school at the University of Utah. He completed 5 years of general surgery training at New Hanover Regional Medical Center (UNC) in Wilmington North Carolina became Board Certified. He then completed his plastic surgery training at the University of Tennessee School of Medicine.
Finally, he completed a Craniofacial fellowship with Dr. Jeffrey Fearon at Medical City in Dallas, Texas where he gained his expertise in treating complex craniosynostosis and craniofacial syndromes such as Aperts, Crouzon, Pfieffer, Treacher Collins, etc.
Website: peakplasticsurgery.com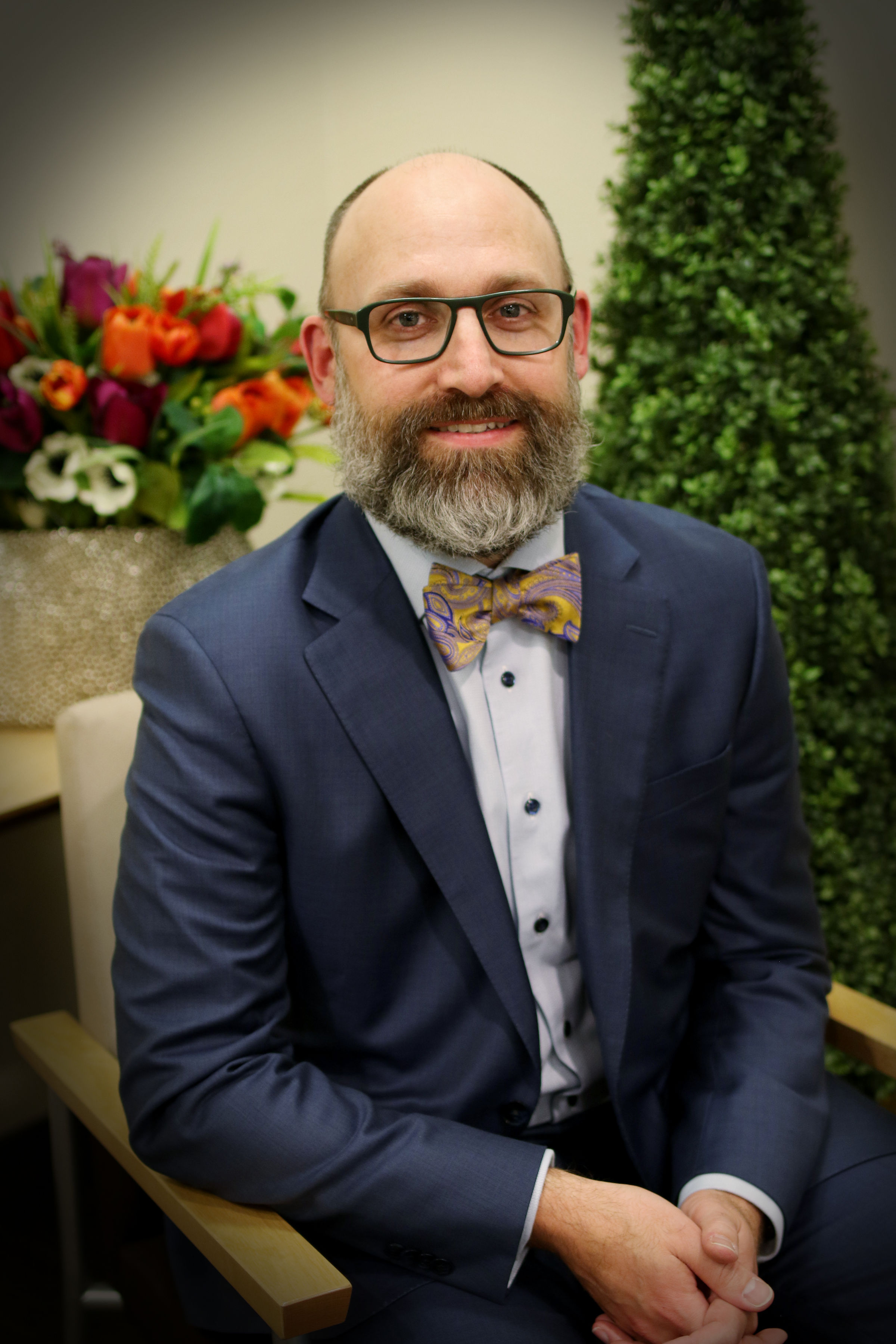 Jordan Schramm, MD 
 Pediatric ENT
 Dr. Schramm brings specialized training and experience to Utah County's growing population of children and adolescents. He provides treatment for all ear, nose, and throat issues, from tonsils and ear infections to advanced issues like cochlear implants and congenital neck masses. Dr. Schramm attended medical school at the University of Rochester, completed an ENT residency at the University of Nebraska, and then finished a fellowship in Pediatric Otolaryngology at The Children's Hospital of Philadelphia. He is board certified by the American Board of Otolaryngology and is a member of the American Academy of Pediatrics and American Society of Pediatric Otolaryngology.
Website: utahpedsent.com
Sarah Cordingley, Aud. CCC-A
 Pediatric Audiologist
Dr. Cordingley completed her degree in communicative disorders and deaf education at Utah State University. She also received a Doctor of Audiology degree at Utah State University. Dr. Cordingley is a certified member of the American Speech-Language Hearing Association, a fellow of the American Academy of Audiology, and a member of the AG Bell Association for the Deaf and Hard of Hearing. Dr. Cordingley has detailed and specialized experience working with children. She holds the Pediatric Audiology Specialty Certification (PASC) from the American Board of Audiology, and is one of only two pediatric audiologists in the state of Utah. Currently at Peak ENT and previously at Children's Mercy Hospital in Missouri, Dr. Cordingley performs audiologic diagnostics, hearing aid fittings, auditory brainstem response testing (ABR), and cochlear implant programming
Website: utahpedsent.com
Brian Graf, DMD, PC
Orthodontist
Dr. Brian Graf has been setting the highest standards of excellence in orthodontics for over 26 years! He earned his dental degree from Oregon Health Sciences University before completing a specialized post-graduate residency in orthodontics at the Eastman Institute for Oral Health in Rochester, New York. As an esteemed member of the dental community, Dr. Graf is past president of the Provo District Dental Society, a periodic lecturer to pre-dental students at Brigham Young University and an active member in many leading dental and orthodontic organizations, including the American Dental Association, American Association of Orthodontists, Rocky Mountain Society of Orthodontists, Utah Society of Orthodontists, and Wasatch Orthodontic Study Group.
Dr. Graf's younger brother was born with a bilateral cleft lip and palate. Belonging to a cleft family himself, Dr. Graf has a unique perspective and special place in his heart for cleft children and their families. When the time came for Dr. Graf to apply for his orthodontic residency, he was motivated to find a program weighted heavily in the treatment of children and adults with cleft and craniofacial anomalies. Throughout his career as an orthodontist he has had the privilege to be a part of several craniofacial teams; however, he is particularly impressed with the skill, passion, and dedication of the team members of the Cleft and Craniofacial Institute of Utah.
When not in the office, Dr. Graf enjoys giving back to the community through his church organizations, Boy Scouts of America and as a coach for youth football teams. In his spare time, he also enjoys playing saxophone and spending time with his family outdoors.
Website: www.briangrafortho.com
Jared Rasmussen, DMD, MD
Oral and Maxillofacial Surgeon
Jared Rasmussen DMD, MD is a board certified Oral and Maxillofacial Surgeon. He graduated from the University of Utah with a Bachelor's of Science and Humanities degree in 2002. His doctoral training was completed in 2007 at the University of Kentucky College of Dentistry, graduating at the top of his class with several academic and research awards. 

He received his Medical Degree from the University of Texas Southwestern Medical Center in Dallas followed by an internship in General Surgery. He then completed a residency in Oral and Maxillofacial Surgery at University of Texas Southwestern Medical Center/Parkland Memorial in Dallas. 

Dr. Rasmussen has gained substantial experience in all aspects of modern oral and maxillofacial surgery including dento-aveolar surgery, third molar management, dental implant surgery, bone and soft tissue grafting, orthognathic surgery, facial trauma, oral pathology, cleft lip and palate management, and evaluation and surgical management of the TMJ (temporomandibular joint).
Dr. Rasmussen is an outdoor enthusiast and in his spare time can often be found fly fishing, hiking, four wheeling, or snowboarding with his wife, Amy and their three children.
Website: utahvalleyoralsurgery.com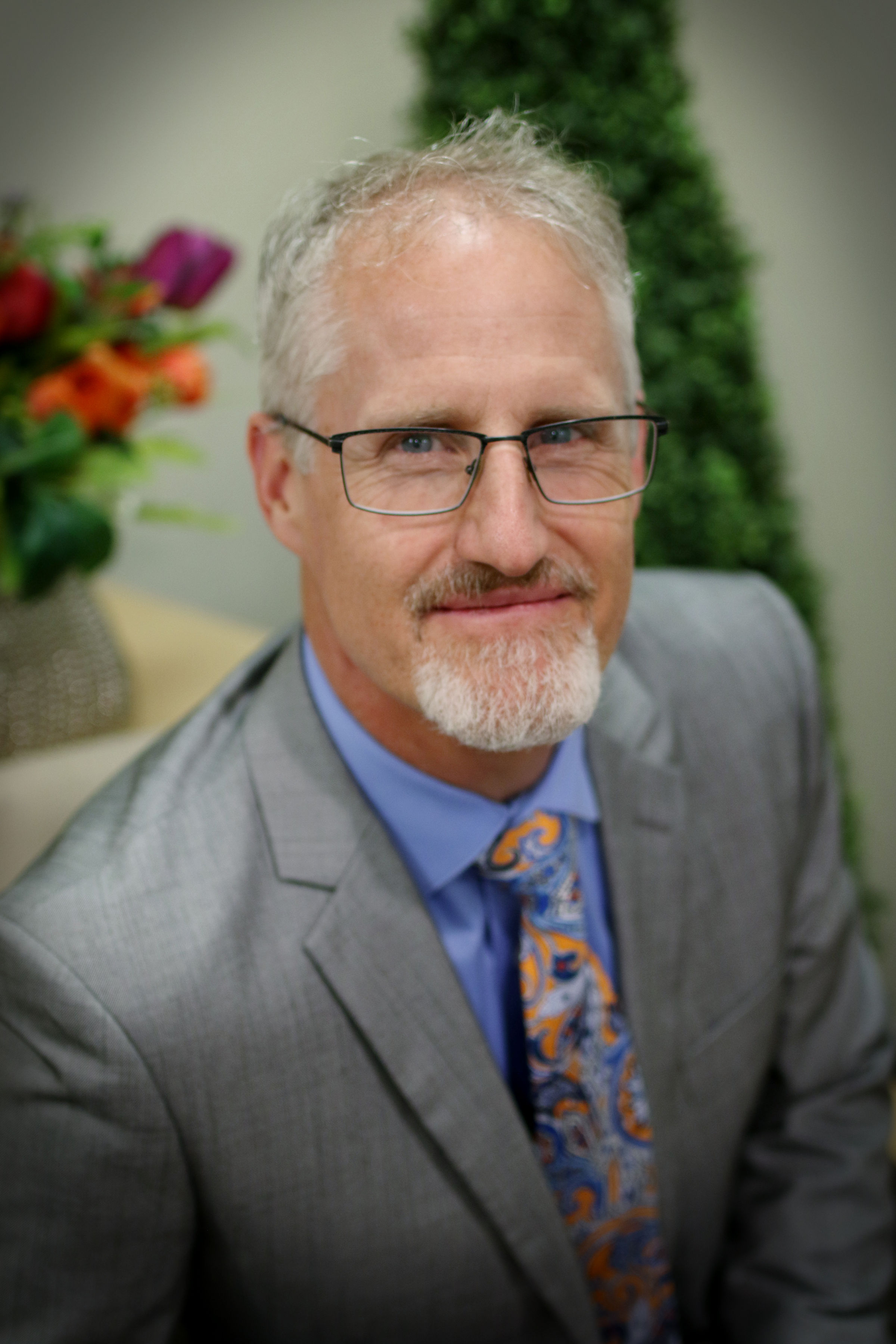 Trace Lund, DDS
Pediatric Dentist
I was 12 years old when I decided I wanted to be a dentist. I was blessed to have a mother who was a dental hygienist that quit her own practice of dentistry to be my mom but never lost her love of the profession. I had great friends and examples that encouraged my education and dreams. My college years allowed me to pursue my love and amazement of the human body, the relationships of loving people, and the environment that surrounds us.
I chose to specialize in pediatric dentistry because I get to be involved with children all day long and help them to grow and be healthy.
We invite and encourage parents to be involved in this process and try to teach families a better way of life. Sure, times can be very challenging, but I have resolved that a tender heart, kindness, and compassion help to make friends and better patients as opposed to being a mean or scary authoritarian that forces children to behave because of fear. We get to work with the greatest clientele in the world and even when things get tough, they are willing to give you a fist bump or a hug when we finish our work.
I love the outdoors and participate in many outdoor sporting and recreational activities. I love to run and challenge my mind and body with endurance races. I have completed over 100 marathons or ultra-marathons and this is my guilty pleasure after a hard day of work. I have a long affiliation with Boy Scouting and love to teach youth, for in them is where our future lies.
My greatest job in life is being a dad. I have 4 children and the most wonderful wife, who supports my craziness. I am a very blessed man, and I thank you for considering our practice as you look for a dental professional to take care of your precious children.
Website: provopediatricdentistry.com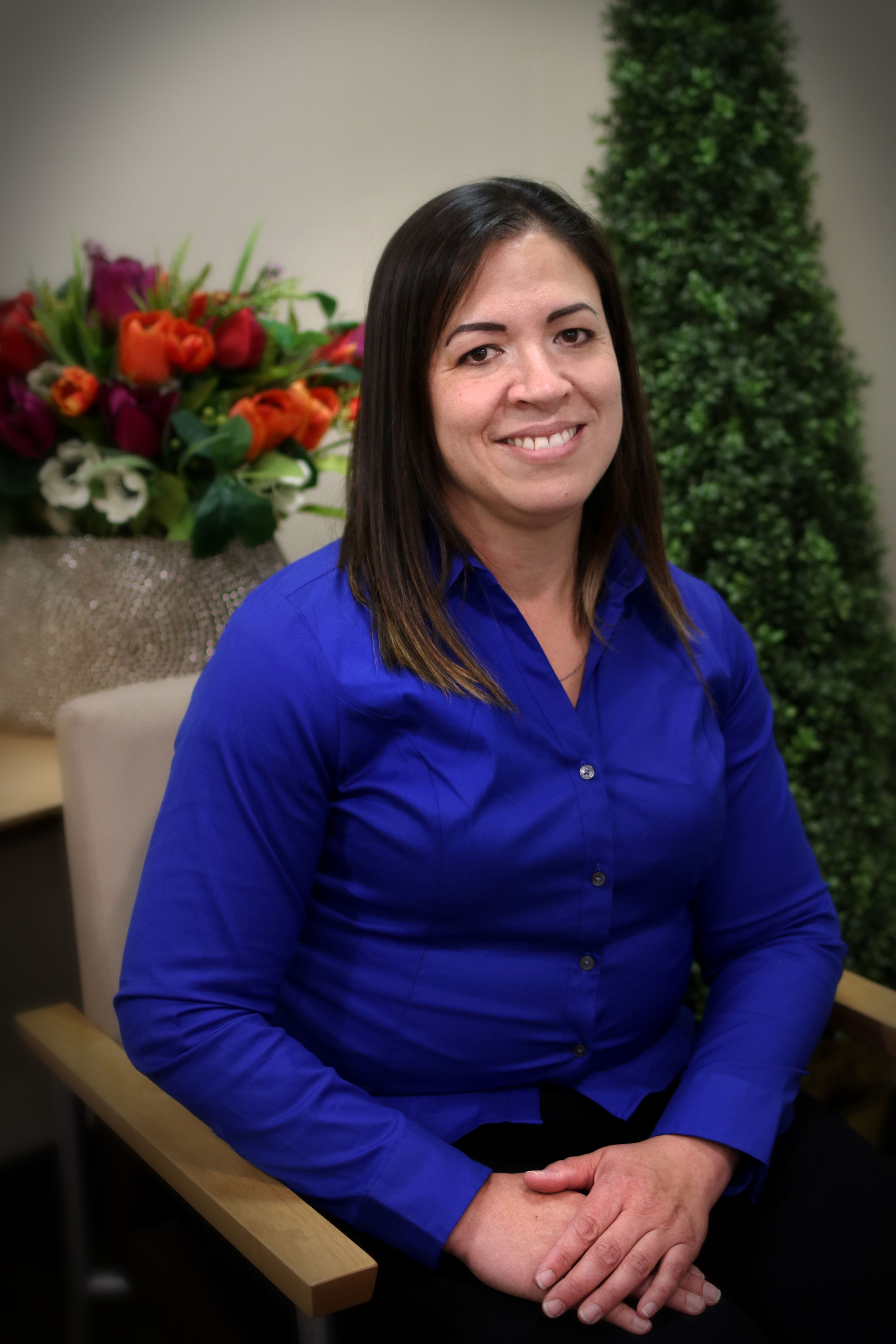 Kamaile Hiatt, SLP
Speech and Language Pathologist
Kamaile Hiatt is a native Hawaiian but spent most of her childhood in Boise, Idaho. She earned a bachelor's degree in Speech Pathology & Audiology and a master's degree in Speech-Language Pathology at Idaho State University. She is a certified member of the American Speech-Language Hearing Association and an ACE award recipient.
Kamaile's passion for craniofacial anomalies began as a new mother to a medically complex child with feeding difficulties. From there, she grew to love working with children with cleft lip/palate and craniofacial anomalies beginning with early feeding experience through speech and language issues during the school-aged years and pursued further education and training in the areas of early childhood special education and literacy.
Kamaile's love of learning eventually led her to Virginia for four years where she completed doctoral coursework focusing on aerodigestive concerns, protective reflexes of the upper airway, development of motor and sensory systems, and interactions between the respiratory and swallow systems relative to feeding and swallowing behavior in infants and young children.
She returned home to Utah where she has continued to practice as a speech-language pathologist at Peak ENT and in home health. She considers it a privilege to work with children and adults with cleft and craniofacial anomalies and other medical complexities and loves being a member of the Cleft and Craniofacial Institute of Utah.
Brittany Bown, AUD
Pediatric Audiologist
Dr. Bown received her undergraduate degree in communicative disorders and deaf education followed by a Doctor of Audiology degree from Utah State University.  She participated in the Utah Regional Leadership Education in Neurodevelopmental Disabilities (LEND) program allowing her to receive specialized training in pediatrics and to better provide optimal services and family-centered care to children with special health care needs.  Dr. Bown is a certified member of the American Speech-Language Hearing Association and a fellow of the American Academy of Audiology.  Dr. Bown has specialized experience working with children and
performs audiologic diagnostics, auditory brainstem response testing, hearing aid fittings and cochlear implant evaluations and programming. Additionally, she is one of only two pediatric audiologists in the state of Utah.
Website: utahpedsent.com
Talia Pehrson
Team Coordinator
Talia Pehrson is the new patient coordinator for the team. She received her Bachelors Degree in Communication Disorders at Brigham Young University. Upon graduating, she worked as the Audiology Assistant for Peak ENT Associates where she was able to improve access to patient care and enhance patient satisfaction. She is excited to continue her love of working with people in her new role as team coordinator.
In her spare time, Talia loves to spend time with her family, hike, and discover new restaurants. She loves Dr. Pepper and ice-cream and could see herself drinking a Dr. Pepper ice-cream float in the near future.
Request additional information.